Canoe Racing takes pride of place in custom design building at Lake Karapiro.
CHALLENGING SITE AND BUILD DELIVERED ON TIME FOR CANOE RACING NEW ZEALAND TO COMMENCE THEIR TRAINING SEASON.
The project presented a number of challenges on the management front with numerous stakeholders having an interest in the construction of the building. Sport NZ and Canoe Racing NZ were the obvious two along with the Waipa District Council and local Iwi.
"The quality of a company and the people involved really comes through when challenges arise, and we had a couple of significant challenges. One of those was managing the stakeholders. Lobell were very responsive with Sport NZ and the Waipa Council navigating the council rules and working with the Iwi members overseeing the project and facilitating their visits."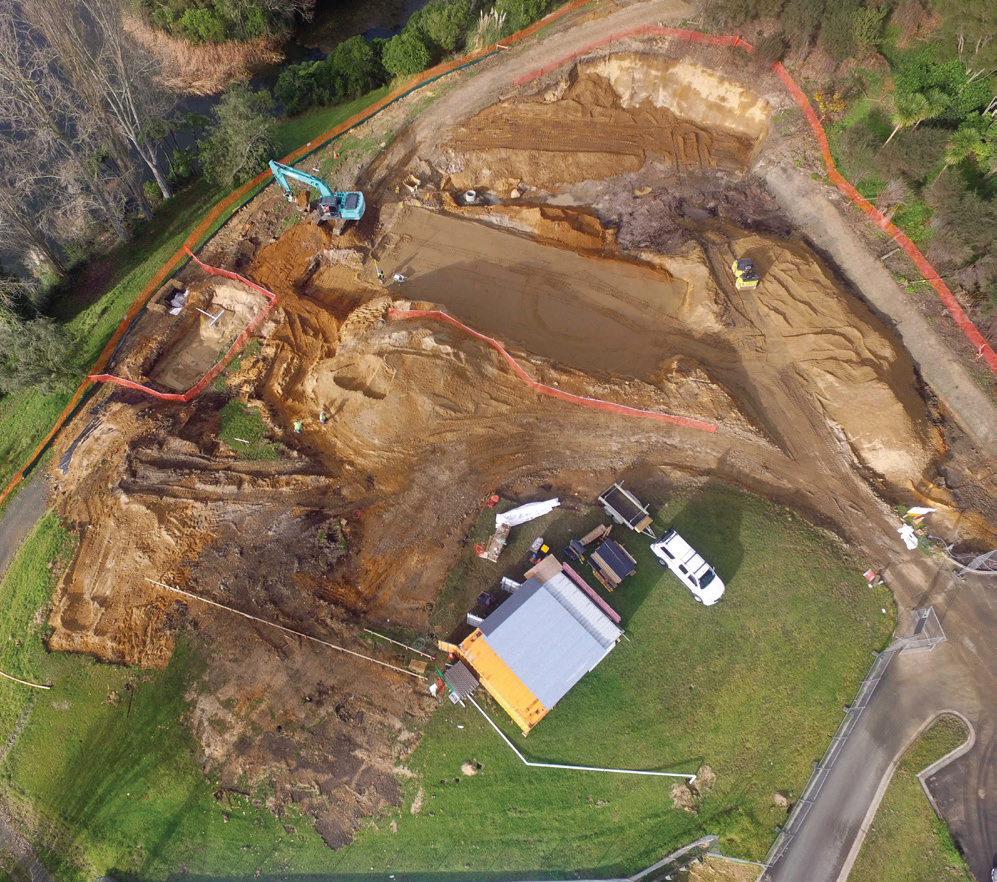 "Our second challenge was a geo-technical challenge on the foundations of the building. These challenges led to extensive site excavation and associated costs, but Lobell worked really hard to overcome these and save money in other areas in order to claw back some of the unforeseen expenses."
Overall, Dominic says that they were very satisfied with the project. "The final build was delivered on time for the client to ensure they could use the building for their coming training season. The small budget overrun, caused by the unstable subsoil, was mitigated by the hard work Lobell put in to save money in other areas."